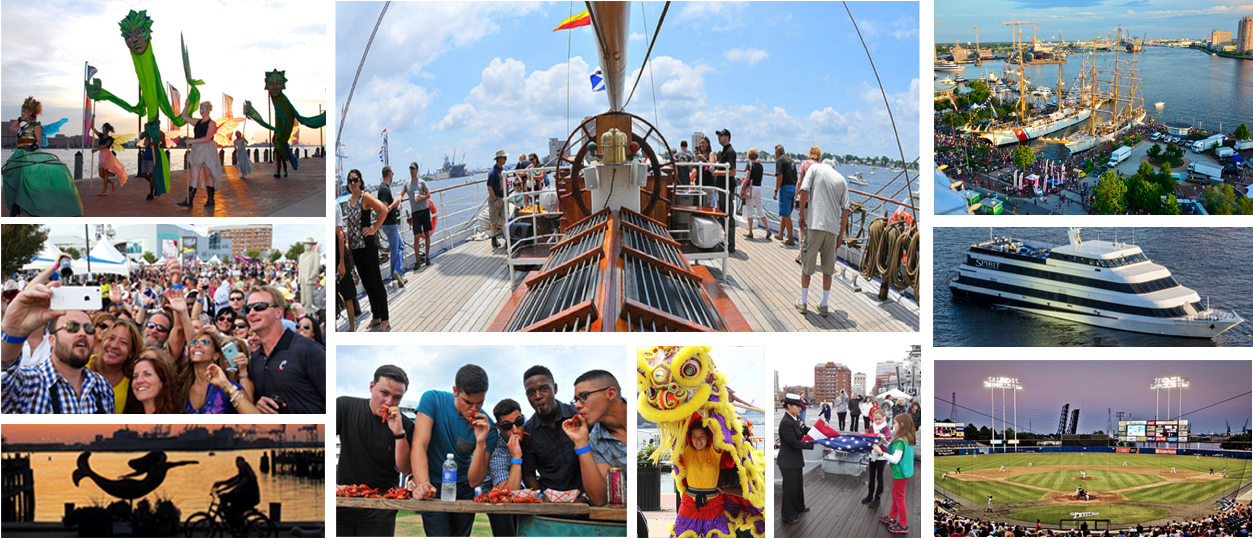 Welcome to the Waterfront in Downtown Norfolk, Virginia
Here you'll enjoy high-energy festivals and events, maritime and military cultural attractions, harbor cruises and sailboat charters, unique dining and lodging establishments, green spaces and tree-shaded benches, historic walking and biking trails, and more.  Every experience along this 3-mile promenade comes with salt air, sea breezes, and ever-changing scenes of our active harbor and aquatic life.  Join Norfolk's residents, workers and visitors in discovering endless ways to wind up or wind down at Norfolk's Downtown Waterfront, conveniently located at the Intracoastal Waterway's Zero Mile Mark, along Norfolk's Waterside Drive.
What We Have In Store For You and Your Family
World-class Attractions and Activities
About Us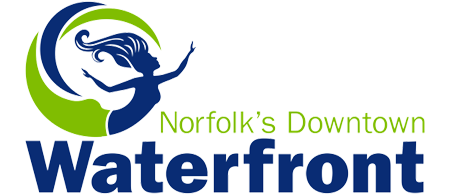 Welcome to Norfolk's Downtown Waterfront, one of the special places in America where you can enjoy an outdoors-oriented, waterfront lifestyle in a city setting. This website will help you discover all there is to do and see—from festivals and ball games, to harbor cruises and museums.
Visitors come from all over the Hampton Roads region and beyond to enjoy high-energy festivals and events, dine, stay the night, or work with an extraordinary view. Come explore maritime, military and cultural attractions, get out on the water and feel the sea breeze in your hair! Stroll along the historic 3 mile tree-lined waterfront promenade with many open green spaces along the way to enjoy the ever-changing riverfront views. Norfolk's Downtown Waterfront is simply the place to be!
Norfolk is experiencing a renaissance as an amazing place to live, work and play, with even more transformational change coming in 2017 – with the openings of the $40 million Waterside District, an entertainment and dining gathering place, and The Main, a $147 million entertainment, dining, meeting and hotel destination.
People of all backgrounds, ages and interests are moving into the city center, creating one of the most diverse and authentic urban waterfront communities in America. Residents of the City and neighboring communities in the Hampton Roads region, and visitors from across Virginia and the nation gather together along Norfolk's Downtown Waterfront to enjoy all that we have to offer.
Come join us for one of our nearly 300 high energy events and attractions or discover the quiet hideaways along the waterfront. When you do, you may find the lifestyle and hometown you've always been looking for. Let us know how we can help you plan your next visit to Norfolk's Downtown Waterfront!